About
The Berlin Institute for Sound & Music is a non-profit organization and initiative dedicated to the history and culture of sound, immersive art, and electronic music.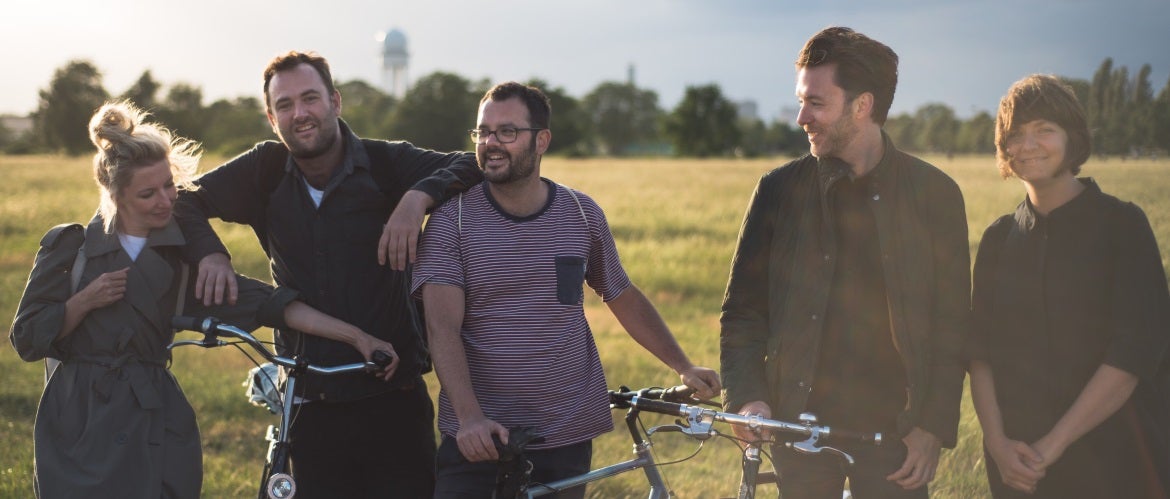 Admin Team
NICHOLAS MEEHAN
Chairman
Director of FEED, Partner at KW Institute for Contemporary Art. Musician, Music/Sound Technologist, ISM Concept Founder
BRENDAN POWER
Deputy Chairman
Former Berlin Nightclub Manager, Sociologist, Journalist, ISM Concept Founder
MARIE-KRISTIN MEIER
Vice Chairman
Music Science Graduate, Research Associate and Curator at ZKM from 2014-2016, guest lecturer at Hochschule für Gestaltung (HfG) Karlsruhe
BEN FAWKES
Vice Chairman
Content Manager, Soundcloud (former), Deezer (current).
CLEMENS MIEGEL
Treasurer | Legal
Bar Association Berlin Member, Partner at Otto & Miegel Accountancy & Law Firm
MARTYN ROBERTS
Development, Communications
Director and Technical Lead, Squareball Digital GmbH, a digital product team in Berlin
MEA LIEDL
Press Relations
Key Account Manager and Artist Relations for Bitwig GmbH.
KLAUS H. TEUSCHLER
Project Coordinator
Former Project Manager and Curator at the Jewish Museum Berlin, Event Booker and PR Manager at night club Pratersauna in Vienna
Advisory Board
FRANK BRETSCHNEIDER
German electronic musician, co-founder of Chemnitz-based experimental label, raster-noton.
ANNIKA WEYHRICH
Global PR Manager at Native Instruments, Cultural & Gender Studies HU Berlin, Guest Lecturer at University of Arts Berlin (UdK)
DOUGLAS SUROWITZ
Founding member of FEED GmbH, and active supporter of art and community-based US/DE initiatives.
LUIS-MANUEL GARCIA
Ethnomusicologist University of Birmingham, Music Writer, Max Planck Institute Fellow
DANIEL MILLER
Daniel Miller is a British DJ and music producer who founded influential indie label Mute Records in 1978.
MO LOSCHELDER
Curator Heroines of Sound, Berlin Influencer, Booking Agent Media Loca, Activist for Gender Equality in Music, and Refugee Rights
ULI SCHÖBERL
Interactive Art Director, Apple Inc. Cupertino, CA, USA
DANIEL MAAS
Creative Director at Facts and Fiction GmbH, live communication agency in Berlin.
ALEXANDER LJUNG
SoundCloud Co-founder and CEO, Consultant, Speaker, Sound Designer, Producer.
MATTHEW HERBERT
Distinguished London-based Composer, Director New Radiophonic Workshop.
NED BECKETT
Director and senior agent of international booking agency, LittleBig, and founder of the Leisure System record label.
HONZA TAFFELT
Co-founder of Berlin-based digital design and motion graphics studio, Pfadfinderei. Multidisciplinary media and design artist, international lecturer, and graduate of Universität der Künste, Berlin.

TOBY GÖTZ
Co-founder of Berlin-based digital design and motion graphics studio, Pfadfinderei.
Sound artist and gear expert, working with analog synthesizers.


Our Partners
DAS FILTER
An online medium and a platform for contemporary culture and society.

FACTS AND FICTION
Cologne and Berlin-based live communication agency, with a focus on world class events, trade fairs, exhibitions and multimedia installations.

HEROINES OF SOUND
Berlin-based platform for female pioneers and women of the current electronic music scene, crossing bridges between genres.

NORIENT
Network for Local and Global Sounds and Media Culture, Norient searches for new music, sounds and noises from around the planet.

SOUNDCLOUD
Global online audio distribution platform, based in Berlin.

ZKM | CENTER FOR ART AND MEDIA
Based in Karlsruhe, Germany, ZKM is a world-class, multimedia cultural institution dedicated to contemporary developments within art and society.
MARTIN GROPIUS BAU
Monumental Berlin museum space presenting high-quality international exhibitions of contemporary art, photography and cultural history.
PFADFINDEREI
Berlin-based design and motion graphics studio specializing in creative services for stage entertainment, large-format media installations, tradeshows and events.
SQUAREBALL DIGITAL
A creative and technical team based in Berlin who design and build digital products and services.
HEDD AUDIO
HEDD | Heinz Electrodynamic Designs are a Berlin based manufacturer of analog state-of-the-art studio monitors for all segments of music production, broadcast and installation.
RASTER
Functioning as a network covering the overlapping border areas of pop, art and science, raster-noton is an influential German electronic music record label established in 1999, based in Chemnitz.
BERLINER FESTSPIELE
A modern promoter of cultural events with a unique structure: it simultaneously implements exhibitions at the Martin Gropius Bau as well as performances at its festivals, academy programmes and guest production series.